Service Excellence - The way to maximum customer loyalty
Service Excellence is a comprehensive management strategy, in which an entire organization is enabled to inspire customers at every point of contact and bind them to the company. The basics for this are defined in DIN SPEC 77224.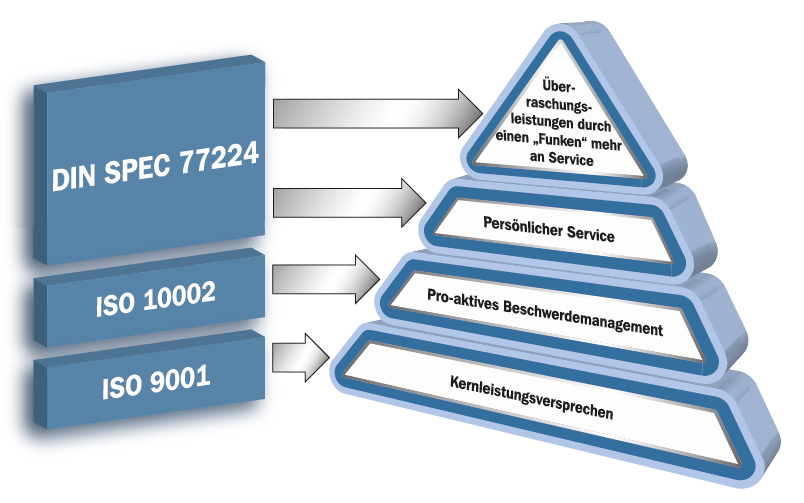 A functioning quality management system in accordance with DIN ISO 9001 forms the basis for high customer satisfaction. In addition, complaints are processed in accordance with DIN ISO 10002.
Service Excellence spans the entire enterprise.
In particularly successful companies, the focus is on the customer. Employees are aware of the importance of customers, and meeting their needs and wishes is a top priority in the company.
Service Excellence not only wants to satisfy, it should inspire. To do this, you have to surprise the customer. This can happen through unexpected additional services, but also through the development of innovations.
Customer satisfaction is the responsibility of top management. Only when the management defines a service excellence strategy, plans the implementation and provides resources of all kinds, is a service excellence approach crowned with success.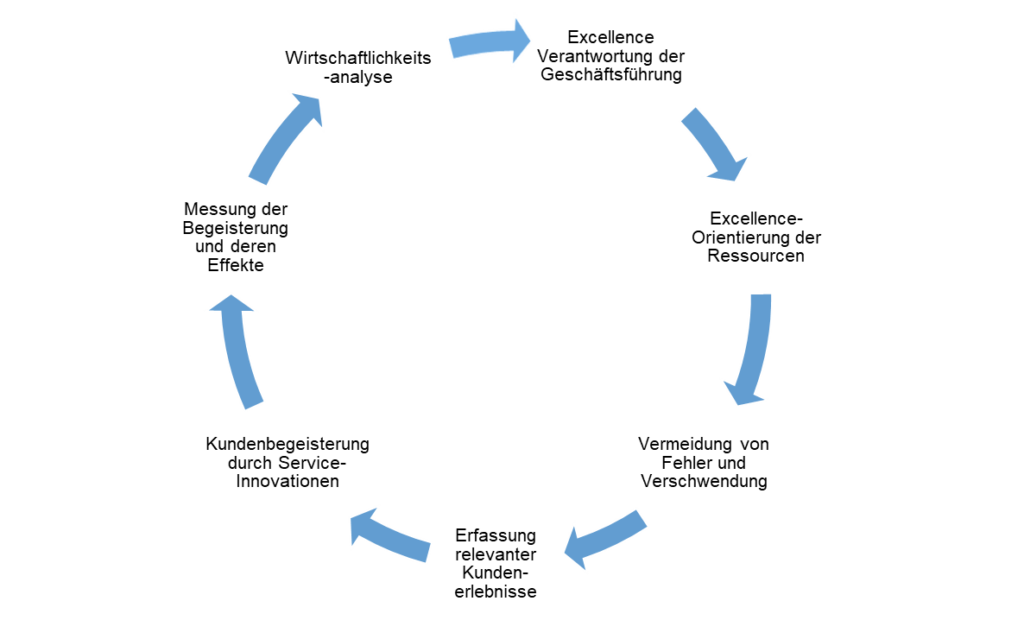 I design and develop new services and business models for you, with which you not only retain your customers, but also protect your company against crises.
As a TÜV-certified quality management auditor, I support you on your way to maximum customer satisfaction through service excellence.