Service Excellence - The way to maximum customer loyalty
Service Excellence is a comprehensive management strategy, in which an entire organization is enabled to inspire customers at every point of contact and bind them to the company.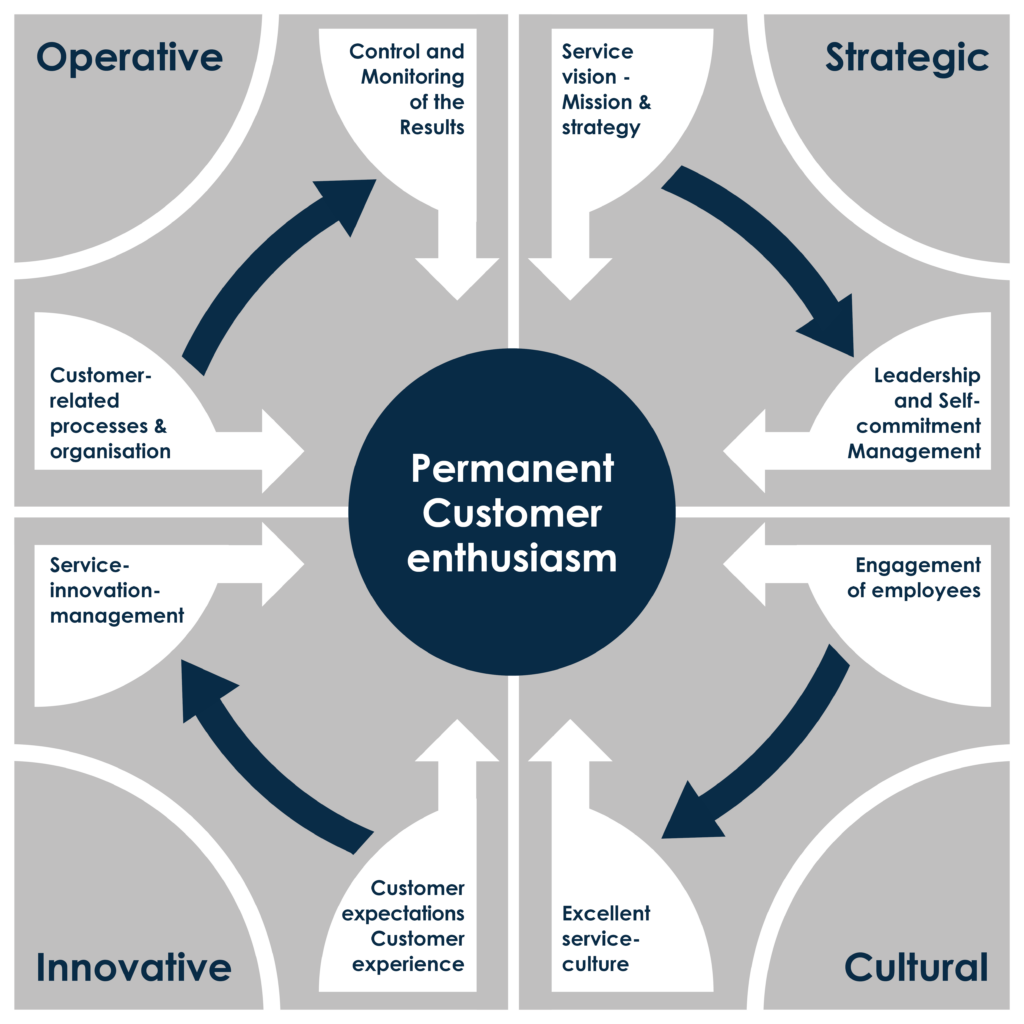 Service Excellence doesn't just want to satisfy, it wants to inspire. To do this, you have to surprise the customer. This can happen through unexpected additional services, but also through the development of innovations.
Service Excellence spans the entire enterprise.
In particularly successful companies, the customer is the centre of attention. The employees are aware of the importance of the customers and the fulfilment of their needs and wishes have the highest priority in the company. I support you on your way to highest customer satisfaction through service excellence.